The AV-CP960 HD IP Conference Phone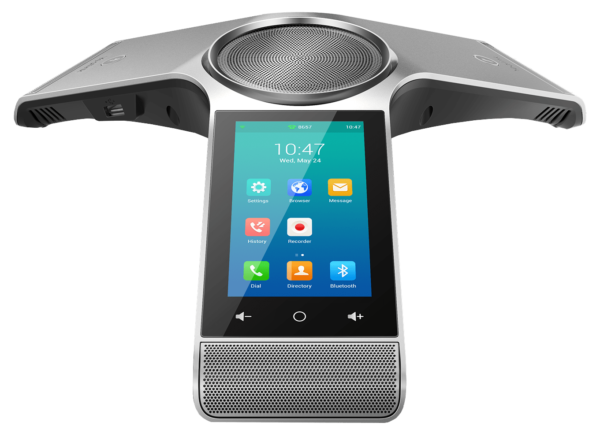 It is time to optimize your conference room with the Absolute VOICE AV-CP960 HD IP Conference Phone, with the power of the Android 5.1 operating system. With user-centric design philosophy, this Y-shape brand new release combines simplicity of use with sophistication of features, being perfect for any team environment, especially for medium to large conference room.
With its crystal-clear audio quality, your conversation will sound natural and bright anywhere, and beyond that, you can connect an external loudspeaker to it if necessary.
The Absolute VOICE  AV-CP960 provides wireless and wired pairing with your smartphone or PC/tablet via Bluetooth and USB Micro-B port. As a valuable complement for your conference room, Absolute VOICE concentrates on users themselves, giving you an engaging business conference experience.
The Absolute VOICE AV-CP960 conference phone strikes an outstanding balance between ease-of-use and powerful features, delivering a smarter audio conferencing solution for your company.
Need Financing

?


Ask Us How

!